Some home buyers are undecided whether to buy a condo or a regular home. I thought I would take the time to sit down and give you the pros and cons of buying a Metro Detroit condo. When you buy a Metro Detroit condo you will be governed and have to live by the condominium by-laws. The by-laws are the rules you will have to live by. These written by-laws were decided when the complex was built. They cannot be changed without a majority vote by the residents and approval by the board or management. The bylaws cannot be changed by one person or one small group.
When you buy a condo in your purchase agreement you will have a clause that gives you the right to get and read the by-laws (the rules) within a certain number of days. This clause gives you a way out of the purchase agreement if you do not agree with the by-laws.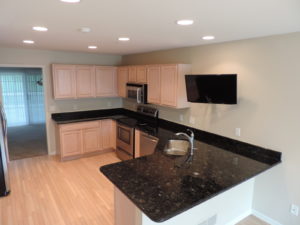 What I want to say first of all is that you have many choices in condo styles and sizes. There are 1, 2, and 3 bedroom condos. There are condos that are 600 square feet to condos over 2500 square feet.
You will find condos that are "apartment style" that were once apartments converted to being condos. There are condos that are upper and lower units. There are detached condos that they call stand alone. These condos are like homes they have no walls or garages connecting them to another condo. They are like a single family home but with all the benefits and by-laws of a condo. (These stand alone condos usually cost much more than attached condos).
In metro Detroit most of the condos are 2-6 condos attached together. What I mean by that is there may be two condos side by side with an attached wall between them. The ones that are 6 condos in a row will be 6 condos all with one common wall with the unit next to them. The end condos will only have one wall in common with the next condo. The middle condo will have a common wall on each side. (End unit condos are very desirable and usually command a higher price)
PRO
So why would you want to buy a condo? The number one reason most Michigan home buyers are looking to buy a condo is because there is no outside maintenance. Whether you are a young person on the go or an older adult that is wanting to travel more the idea of having no outdoor maintenance is very appealing. No raking leaves, no cutting the grass, and not having to shovel the snow even sounds good to me. A young person that travels a lot and then wants to enjoy the weekend with friends a condo with no responsibility is a good fit.
If you're a first time homeowner, want your weekends free, in poor health, busy with work, travel frequently, or you just don't want to deal with all that work, this is a major benefit to living in a condo.
One thing about buying a condo is that you should read the association by laws to find out what is covered on the outside maintenance. Sometimes windows and decks are covered and in some condominium complexes they are not. You must take the time to read the by laws to understand your financial responsibilities. Do not rely on your realtor to tell you.
CON
One of the cons on buying a Michigan condominium is that they do not appreciate as well as a single family residence. If is was in Florida or some other vacation state condos appreciate better, but for some reason Michigan condos do not appreciate at the same rate as single family homes. So the question I have for you do the benefit of the freedom of no yard work out weigh the appreciation factor.
One of the reasons they do not appreciate well is because you don't own any land, which is the biggest driver for appreciation. Instead, you only own the living space.
I believe this a big negative. One of the biggest reasons you buy real estate is for the financial benefits. To have the gain in equity and to increase your net worth. So wouldn't it be smarter to put your money where it will earn the most. Buying a condo instead of a home is like putting your money in a bank that pays 2% instead of putting into the bank that pays 5%. Appreciation is usually better in single family homes in Michigan than condos.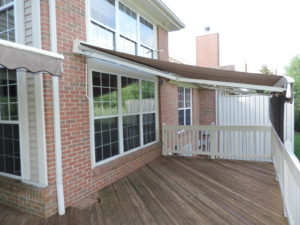 PRO
Another benefit is that condos is the many amenities they may have. Some Metro Detroit condos have club houses, pools, sometimes gyms, tennis courts, and gated entries. These are amenities that some home buyers could not afford to have or put in. The cost of an in-ground pool can run $30,000. By buying in a condominium complex with a pool it would be a lot less expensive. You get a pool you don't have to pay for or keep clean, and you get an great fitness center all included in your association dues. The amenities of a Metro Detroit condo can be a plus if you use them. I know quite a few condo owners that use the complex pool or the gym regularly. A gated condo complex will have less crime than other condos. Association fees in a gated condo complex will be higher.
CON
Parking is usually at a premium in a condominium complex. Usually the streets are narrower and driveways are shorter to save on
money when building the condominium complex. Single family homes usually have parking for four or more cars. A condo usually barely has parking for two cars on a driveway. Many times a condo has rules about overnight parking in the bylaws. So if you have a family that has kids of driving age a condo may have problem with all your cars. If you are a social person and like throwing parties where are your guests going to park. You have to think about these things before you move in. Sometimes you cannot park on the street. Once again you must read the bylaws before you move in.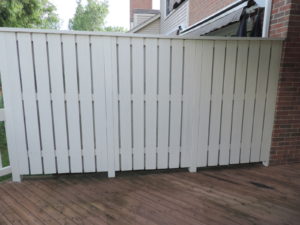 PRO
It is a deed restricted condominium complex. What that means is these restrictions are tied to the condo. These restrictions keep the complex nice. There are not going junk cars parked at your neighbors house. The goal is too keep a clean and neat appearance throughout the whole complex. Uniformity is key in condominiums. There are fines associated with these restrictions. So if a neighbor is parking a boat or travel trailer in the driveway and it is not allowed the condo complex is going to levy a fine. If decks are to be painted brown, you are not going to have a rickety, falling apart deck that not painted.
PRO-CON
Closeness of your neighbors and respect for your neighbors. When you live in a metro Detroit condominium complex you have to think and be respectful of your neighbors. They are close to you. You cannot have wild and loud parties. You cannot let your pet poop all over the complex lawn and not pick it up. You cannot play your music loud. You cannot have a dog that constantly barks. You cannot have constant yelling matches with your kids and wife.
PRO
You never have to worry about hiring contractors to take care of the outside. You never have to follow up on the work that they are doing. The management company or the board will take care of that. You will never have to worry about hiring a painter for the exterior, or a roofer, or the lawn maintenance company. You will not have to pick up the phone to call the lawn company that weeds are coming up in your lawn. Or to inspect the paint job. The management company or board is going to do that for you.
CON
Privacy. Condos are usually joined together. They usually share a common wall or a floor. So if the condo was built cheaply you may hear your neighbors on the other side of the wall. Or the dogs or children running across the floor above you. A condo sometimes is compared to an apartment that you own. If you're looking for some peace and quiet around you, a condo may not be the right choice.
You may share a driveway or a walkway. You are going to meet and see your neighbors more often. If you are a bad neighbor and create problems you are going to hear about if from your neighbors.
PRO-CON
Rules. The rules or by-laws can either be a pro or con to a Metro Detroit condo buyer. Read the by laws during the period allowed in your purchase contract. You have to be a rule follower to live in a condo. You cannot just do what you want and think you are going to get away with it. You need to get permission to change things. For example you may need approval to put on a deck or a patio. It may have to be a certain size, it may have to be of a certain material. Cement patios may not be allowed. You may need permission to add a tree for privacy from a neighbor.
There have been lawsuits in condominium complexes over:
painting their front door red
a veteran putting up a flag pole
putting out a yard statue like a gnome
putting our a seasonal yard flag
If it says no you cannot do something in the by laws then you CANNOT DO IT. Do not think you can move in and do something on the sly and get away with it. You have to conform to the neighborhood.
THE LAND
One point I want to touch on is the land or property a condo sits on. This is the main point or feature of a Metro Detroit complex is that the land is owned by everybody. When you buy a condo you don't own your front or back yard. Everybody owns your front and back yard. However you neighbor is not going to be sitting outside your back sliding door.
So you are not going to find play sets, sand boxes, or swing sets in a back yard of a condo complex. They are most likely not allowed. Even a gazebo or covered canopy gazebo may not be allowed out in the middle of the yard. You are not going to find fences in most condo complexes though there are some complexes that have them for patio privacy.a
I hope this article on the pro and cons of buying a Metro Detroit condo helps you understand what you are getting into. Even buying a home has it's pros and cons. The bottom line is whether buying a condo or home fits you better. Whether a condo fits your life style, you financial picture, and what you want.
Condos are great for some people and some people do not want to live in them. That is what is great about America you have the choice to live the way you want. So is a condo right for you after reading this? It's all up to you!
If you have more questions about buying a Metro Detroit Condo feel free to give me a call at (248) 310-6239 or email me at yesmyrealtor@gmail.com My name is Russ Ravary and I am a local Metro Detroit realtor that has helped hundreds and hundreds of buyers find homes and condos. I take the time to explain the home buying process and have the patience to help you as you search for your home. Finding a home that fits you and your family needs is the my goal. After all I am not going to be living there, your friends are not going to live there…….you are going to live there. It is about you and your wants. So let's find you a home or condo that you want!
Remember I offer my buyers one of the best closing gifts around. I give either a Yeti cooler, or Kayak, or grill when you buy and close on a home with me. (Up to $500 in value)
Whether you are looking to move to Northville or relocating to Birmingham MI you will find lots of condos to chose from. There are even a few lakes that have condos on them. You can find a condo home for sale on Loon Lake in Waterford Michigan.