Michigan Home buyer tips – the mortgage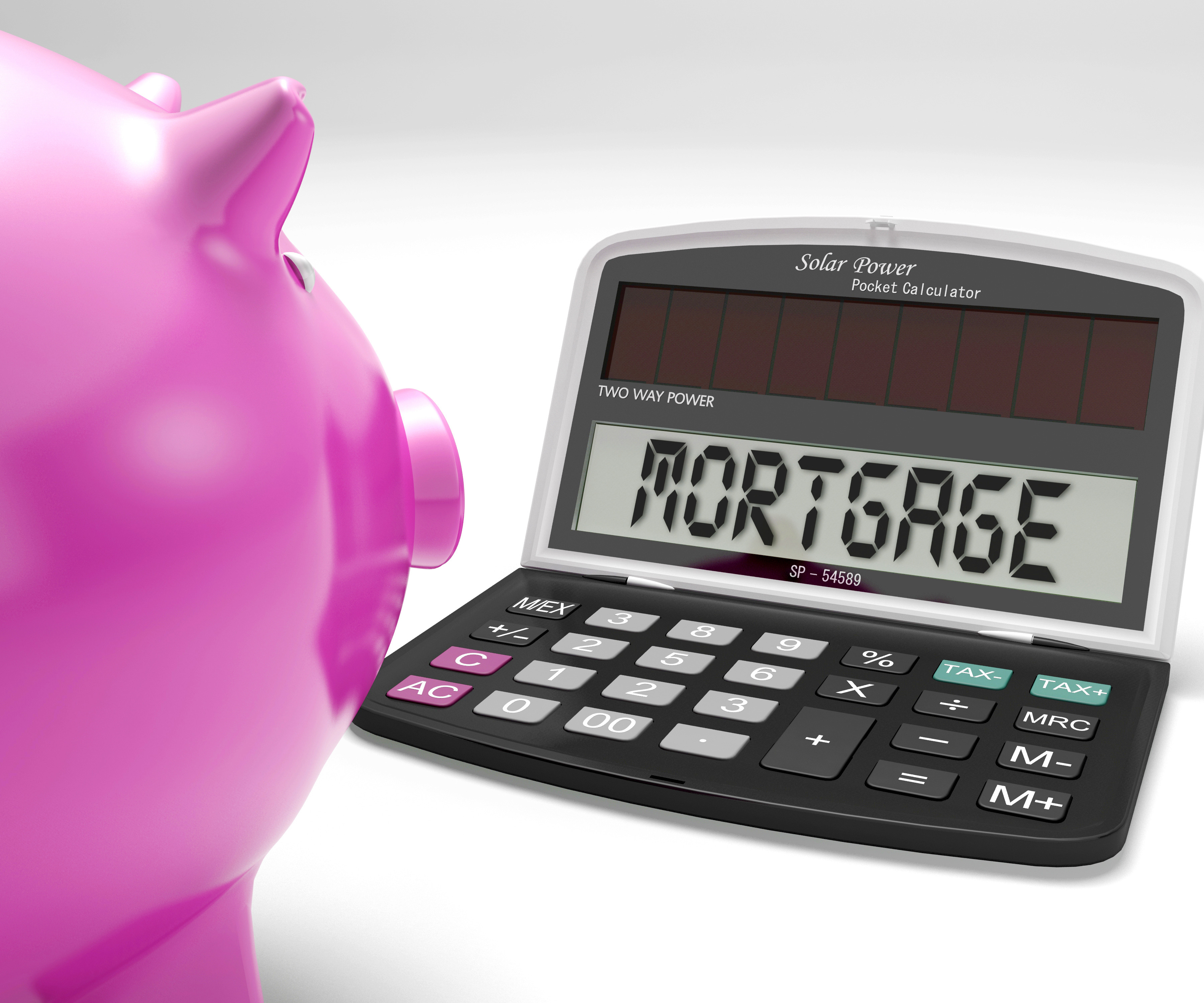 Find out how much you can afford.
So you are thinking of buying your first Michigan home. This whole article is going to be about what to do and the mortgage process. You have to remember that buying your home is going to be one of the biggest financial decisions in your life. You should take the time to learn as much about the financial end of the home buying process as possible. I want you to be one of my smart home buyers.
The best piece of advice I can give to a first time Michigan homebuyer is to figure out for yourself what you can afford. Sit down and do a budget. Can you afford a $1000 a month payment, or a $1500 a month payment?. Or can you afford a $2000 a month payment on your new Michigan Home.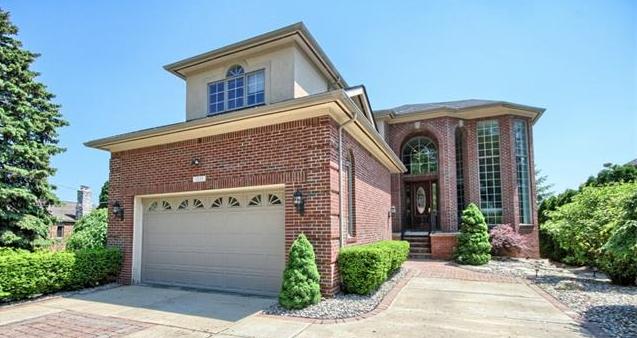 1335 GRINNELL Avenue, Waterford Twp 48328…$1,200,000
It doesn't matter whether you are buying a home in Livonia or a home in Milford you as a first time home buyer needs to be comfortable with the payment. You don't want to be house poor. You want to be able to take vacations, be able to save for retirement, be able to save for your kids college education, to buy the things you want. But most of all you should not over stretch your budget. Many people lost their homes in 2008 to 2012. They over bought and went to the maximum that they could afford. Many of them were house poor and were banking on the housing market continuing to go up. Sometimes there are corrections in the Michigan housing market
So when buying your first Michigan home don't let the loan officer, mortgage guy, or the real estate lady tell you what you can afford. Sit down and think what you truly feel comfortable with and stick with it.
If you live at home and think you can afford a $1500 mortgage payment, then take $1500 each month and put it into a bank account. Absolutely do not touch it for any reason. Do not spend it on clothes, the bar, or for travel. After all you have to make that mortgage payment first before you go to the bar, or buy that nice pair or shoes, or take a trip. How does your life style change when you do that? Can you afford the $1500 mortgage payment?
Or if you live in an apartment and are paying $1200 a month and want to have a $1500 a month mortgage payment. Put $300 in a bank account and don't touch it for any reason. See how your lifestyle is then. You will be paying $1500 a month for a mortgage payment and this will give you an idea of whether you can afford it or not. Plus it will make you save that money. It will give you more money for a down payment or furniture when you buy the home.
For more Michigan home buyer tips click on the link or if you have questions feel free to call me with questions at (248) 310-6239.
Picking the right Loan Officer
Your next step is to find a lending institution and loan officer that has good rates, low fees, and that knows what they are doing. It does not do you any good to have a the lowest rate if the loan doesn't close or the bank is going to give you heartaches and not get the loan done on time. I have to admit it is hard to pick a good Michigan mortgage loan officer if you have never used one before. I always recommend you to ask friends or ask me for a list of loan officers that my clients have used and liked. You have to have trust and believe that the Michigan loan officer will do what they say. Picking the right loan officer will cause you less stress and less grief. A bad one will end up making you angry and upset.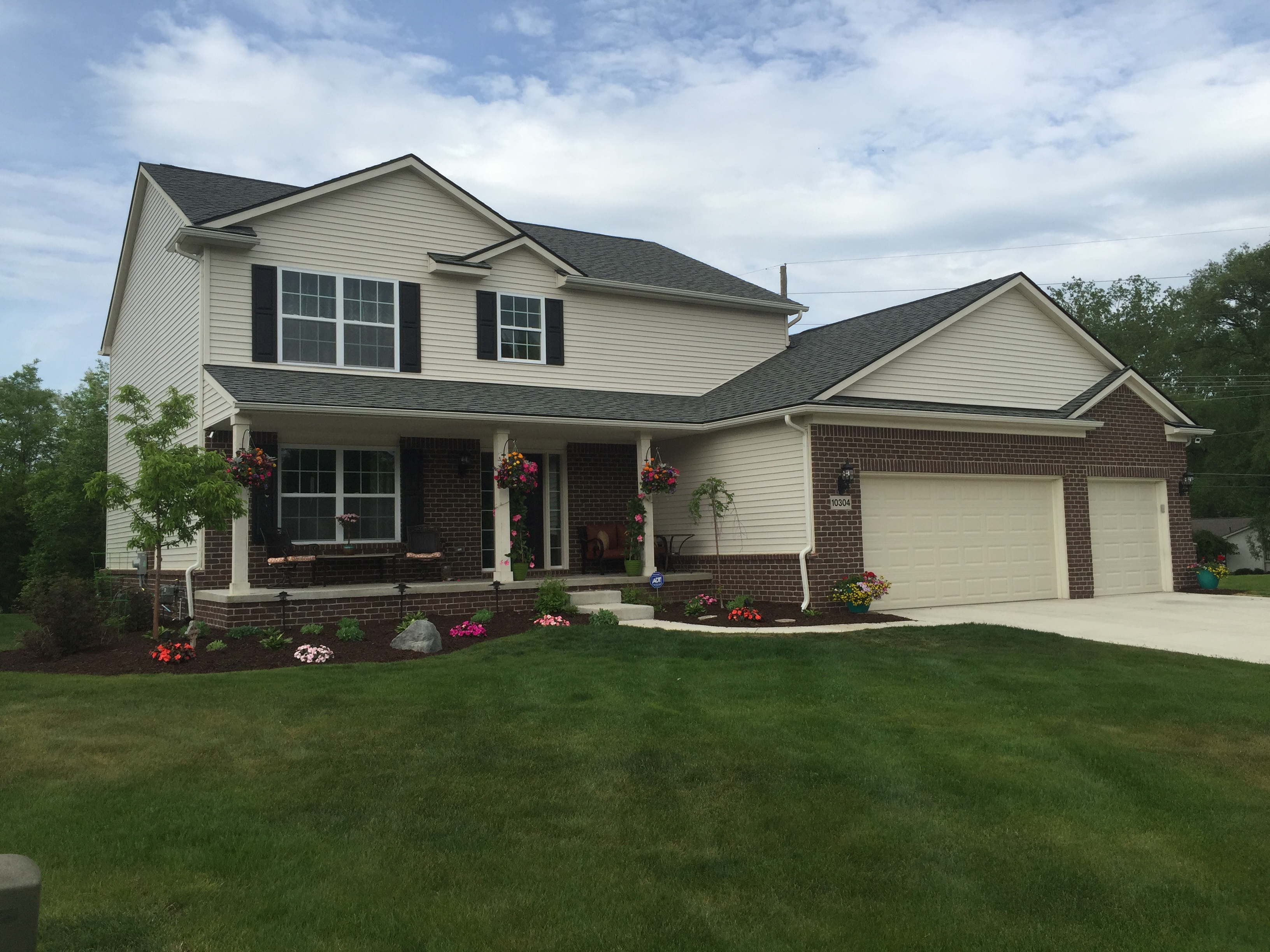 10304 RIVERWOOD Court, White Lake Twp 48386….$349,900
I am going to tell you a story about one Michigan loan officer that I am dealing with. I am a realtor and once was a mortgage person. So I know both sides and a loan officer can't pull the wool over my eyes.
The first clue was that I emailed and faxed the purchase agreement over. The home buyer did too. The loan officer never called back on his office phone until three days later. He then said he never got it from me or the buyer.
Then he went on vacation and never let us know. He had no processor to start the loan or to take care of business. After dealing with "Bob" I would say these are two tell tale signs to find a new Michigan loan officer before you go any further. If you can't get good communication or call backs in the beginning…. then it is not going to get any better as you go on. As your realtor I need to know what is going. I need to be able to plan the closing, I'm here in your corner to help your close your home deal no matter who you chose.
I don't normally even ask about the mortgage if a prospective buyer has a pre-approval letter. I'm that way, I'm not pushy. I just get frustrated when my clients are taken advantage of with a high rate or high closing costs or poor service.
Your Michigan mortgage application
So are ready to take the third, getting your mortgage pre-approval letter. You have found a decent mortgage company and loan office. Now you need that pre-approval letter from them. You cannot buy a home without a mortgage pre-approval letter. No listing agent or seller will accept or even look at your offer without a pre-approval letter. Why do they do this? Because why would they want to tie up their home and take it off the market for a home buyer that really can't afford to buy the house or can't get a mortgage.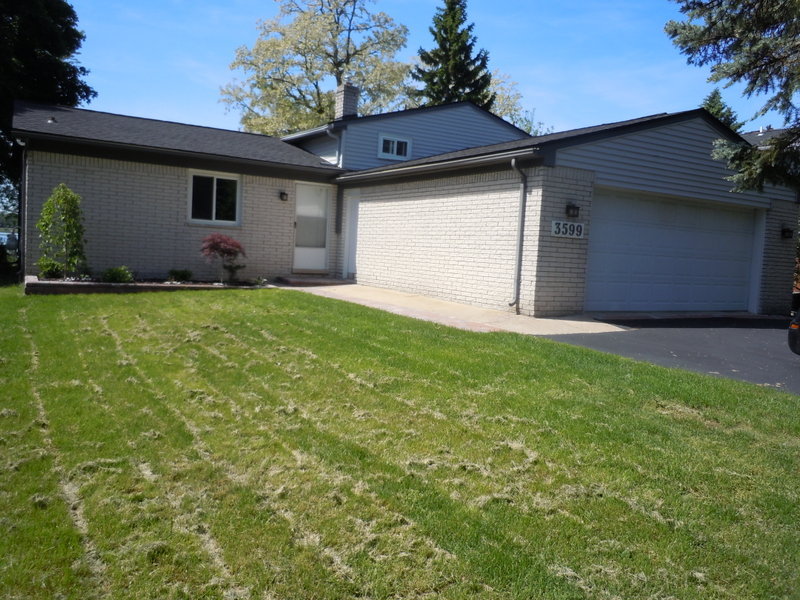 3599 COSEYBURN Road, Waterford Twp 48329…$2,000(rental)
So you need to get a pre-approval letter before you start looking. Most good Michigan real estate agents will not even take you out until you get a mortgage pre-approval letter simply because some buyers will never qualify for a mortgage. So why would a real estate agent take the time to show houses to a buyer that cannot afford to buy the house they are looking at, or can't get a mortgage at all? They would be just wasting their time.
You also want to have that mortgage pre-approval in your hand to be ready if you find that dream home on a Friday, Saturday, or Sunday. It is much harder to find a loan officer that answers their phone on the weekend. You want that pre-approval in your hand so you don't lose your dream home to another buyer.
Now you need a mortgage for your Michigan home purchase. Here are the items you need to find in your records and bring to the bank or loan officer if you are a W-2 employee.
One months worth of pay stubs ( at least two)
Your last 2 year's of W-2s If you work for somebody and get W-2s the lender will want the W-2's instead of the tax return. If you have lost them call your Human Resources department and get another copy
Your latest 2 months bank statements The bank will want all pages. Front and back even if it seems unimportant to you, the bank wants to see front and back of all sheets.
Your latest assets statements If you have mutual funds, money market accounts, stocks, 401k, pension fund you need the latest statement. Again all pages! Front and back. The more you provide in assets the more the bank will think that you are a good borrower. So bring them all
The name and phone number of your insurance agent. When a bank puts a mortgage on your Metro Detroit home they want it insured right away. In case it burns down they want to be covered. So you mortgage person will have to give your insurance company information so the bank is satisfied.
Buying a new home and getting a mortgage
So now you have the pre-approval letter. That pre-approval letter is based on your current situation. DON'T CHANGE IT. When getting a mortgage on a new home purchase in the Michigan real estate here are some things to not to do.
Don't quit your job or change your job
Don't take out any new loans.
Don't borrow from your 401K
Don't go out and buy a new car
Don't go out and charge a bunch of stuff for the new house.
The bank does a calculation called the debt ratio. It is what you make versus what you owe. So going out and getting a new car, charging new furniture, borrowing from your 401k will throw your debt ratio out of whack. I have had buyers not be able to close on their home because they went out and spent too much. Do you want to receive a call from your mortgage lender after you have spent a $1000 on home inspections, appraisals to find out you cannot buy the house any more because the bank is denying your loan because you have too much debt?
I have had dumb buyers go out and charge up their wedding, go to part time, and even quit their job and then the deal fell apart. No bank is going to make an exception to their rules. So be a smart buyer and do not do the things above.
What is PMI- Private mortgage insurance.
What is PMI ?- it is insurance most lenders require when Michigan home buyers borrow more than 80% of the purchase price of the home. The borrower pays the insurance premium each month when they make a mortgage payment.
When you put less than 20% down in most cases you will have to pay PMI. There are a few mortgage companies that have special programs that charge you a higher interest rate to cover the PMI. You have to take the time to figure out what way is financially better for you.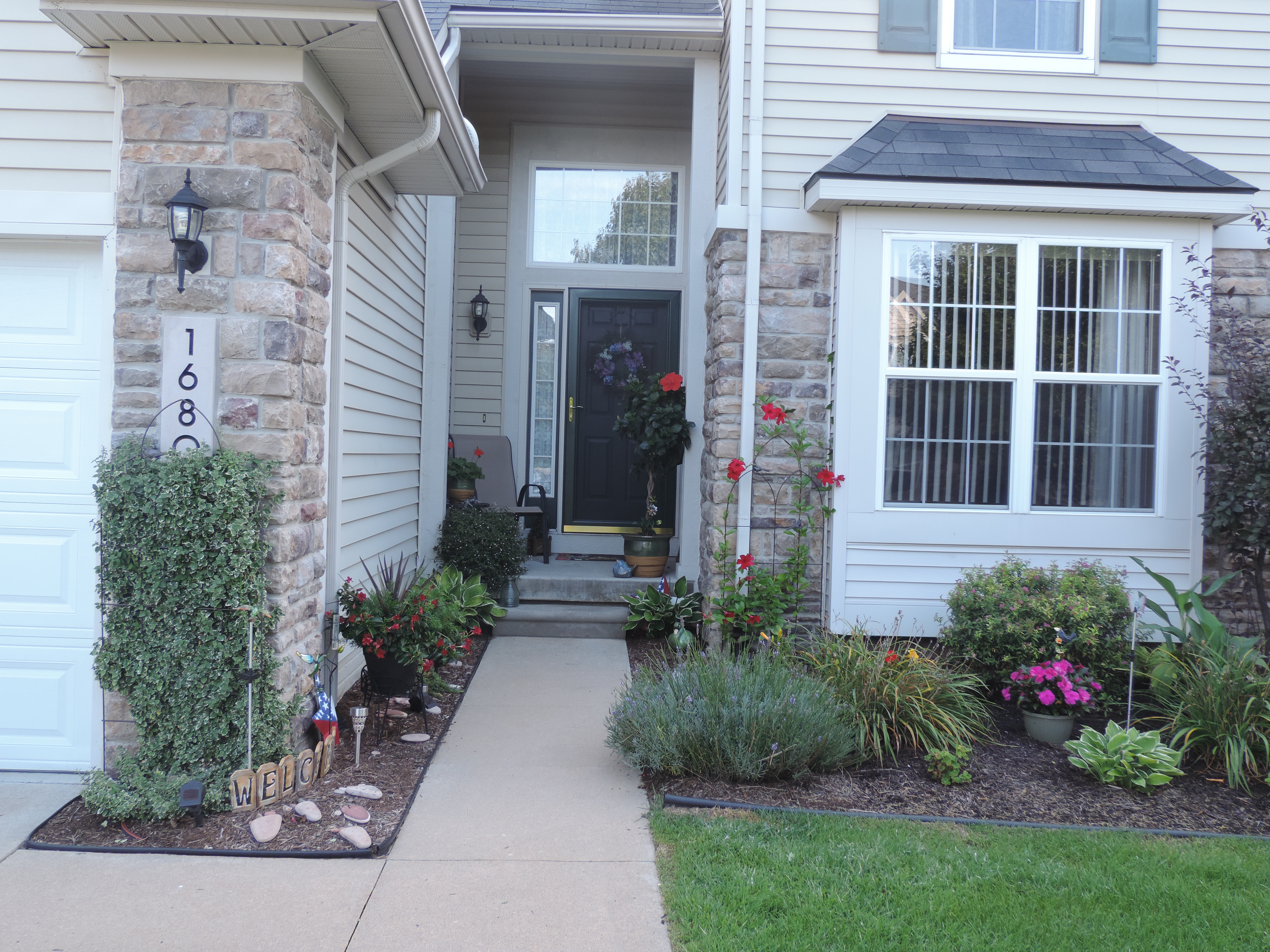 1680 SANCTUARY Circle, Oceola Twp 48855…$219,000
Why do I have to have PMI? – Private mortgage insurance protects lenders when a borrower defaults. This helps lenders be able to loan more than 80% to Michigan home buyers. Basically what you are doing is paying insurance in case you go into foreclosure. Think of it this way. When a home goes into foreclosure the bank loses a lot of money. The bank has to pay attorneys fees, real estate fees to sell the house, loss of interest from the people not paying, etc. They lose a lot of money when a home goes into foreclosure.
It is a known fact the less people put down on a home, the more likely they are to default. We saw it in the 2008 real estate market. Many of these 100% loans (no money down loans) are defaulting, going into foreclosure. Banks are losing $1000's of dollars. The loans that have PMI are protecting the banks from some losses on those Michigan homes.
Money out of pocket.
There are three items you are going to have to pay for out of your pocket before you close on a home. They are:
Home inspection
Appraisal
1 year of home owners insurance
You always want to get a home inspection. A home inspection is worth it's weight in gold. So depending on the size of the house and the home inspector. A cost of a home inspection can range from $250 to $450.
Appraisals and why you have to pay for one. You are getting ready to buy a Metro Detroit home and you want to know about closing costs. It doesn't matter whether it is a $200,000 Royal Oak home or a $800,000 Northville home the bank wants to know what the house is worth. Think of it this way. Would you loan money to a stranger without collateral? You want something to back up the money you are loaning. The bank wants to make sure the Michigan home is worth what they are loaning. That is the reasoning the banks want an appraisal.
What an appraiser does is look at homes that are similar to the one you are buying. They compare ranches to ranches. Colonials to colonials. Tri-levels to tri-levels.
The appraiser looks at all Metro Detroit real estate and homes that sold in the last six months that are close to the home you are buying. They usually want homes that are within a square mile of the home you are buying. Homes that are in the same subdivision if possible.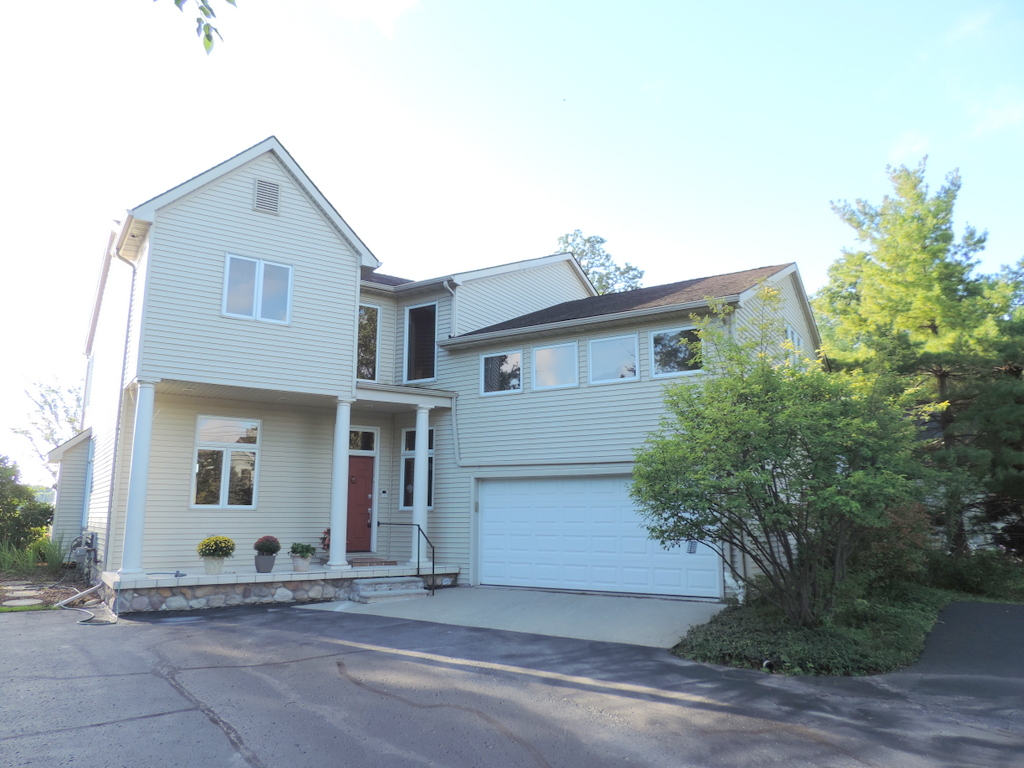 2678 SILVERSIDE Road, Waterford Twp 48328…$699,000
The appraiser looks at what your home has and what the other homes have. They might be comparing a 3 bedroom to a four bedroom. Or a two car garage to a one car garage. Or a 3200 square foot home to a 2900 square foot home. They have subtractions and additions to the market value. They try to come up with a fair market value of the Metro Detroit home you are buying.
It is not an exact science. Different appraisers may come up with different value for the same home. Some of the reasons this may happen is because different appraisers may use different comparable houses, and may use different value adjustments.
Appraisers charge anywhere from $400 to $500 for an appraisal on a single family residence in the Metro Detroit area.
Last item we will be talking about in Michigan home buyer tips is home owners insurance. The bank requires you to have home owners insurance on the home you are buying. It is to protect them if something happens to the house. You must have at least one years worth of home insurance on the house before you close.
I hope this helps explains the beginning process of buying a home in Michigan. If you have any questions about buying a home in Michigan give me a call. I know Metro Detroit well and have saved many buyer from making a bad decision. I understand buyer's needs whether they are buying a home in Wayne or Oakland County or a waterfront home in Metro Detroit. If you need a good realtor in your corner my phone is (248) 310-6239 or email is yesmyrealtor@gmail.com

Remember we give a great home buyers bonus too. Buy and close on a home with me as your realtor and I will buy you a new TV, or Yeti Cooler, or Barbecue Grill (up to $500 in value)